4 Step Guide to Tenant Screening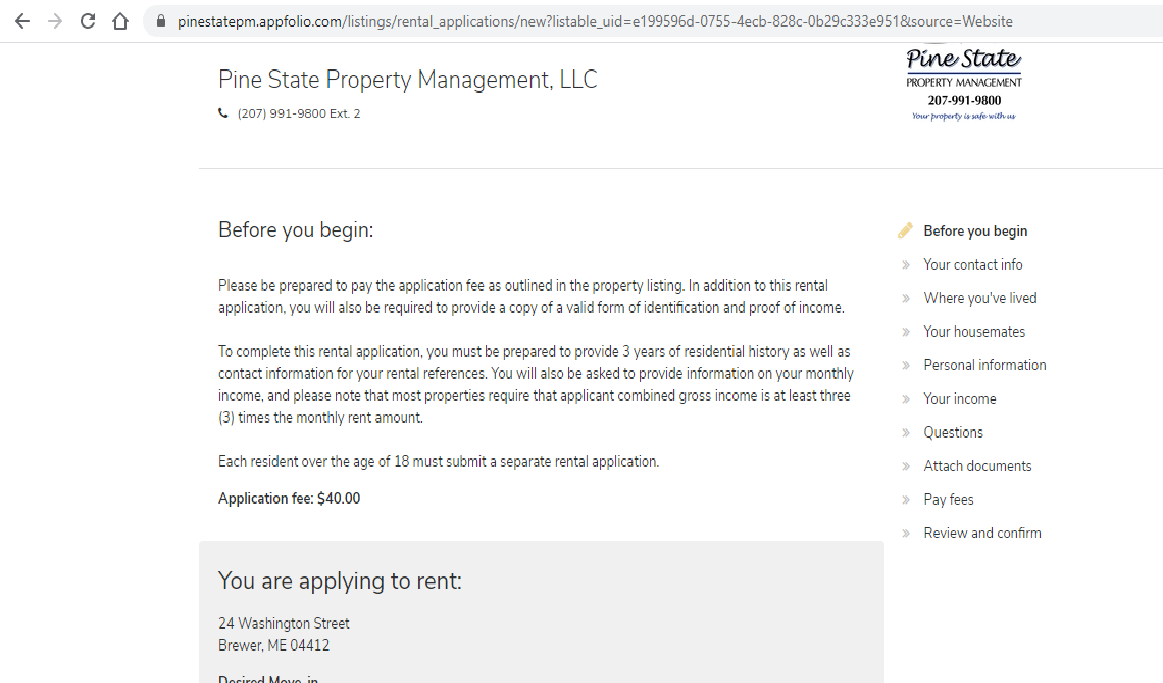 Tenant Screening…Sounds worse than nails on a chalk board! A landlord's worst nightmare…How do I do it, what do I do? I want the BEST tenant possible. How do I run a background check? Oh my goodness. I'm just going to place the first tenant that calls me. This is too complicated!
STOP!!!! DON'T GIVE UP! Screen every tenant to ensure you are placing the best quality tenant possible!
If you're a Maine landlord asking these same questions about tenant screening, that every other landlord and property manager are asking, look no further than our 4 step tenant screening guide! Let's make sure you are getting the best possible tenant.
Step 1: Preparations and Advertising
Let's start from the beginning. Before even placing the ad, you have to have a plan in place to make sure the entire process runs smoothly. Don't work too fast. Often times, trying to speed through it because you're eager to get someone in your vacant unit and start the income does the opposite. You lose money!
Now is the time to sit down and think about what type of tenant you're looking for. I'm not talking about profession, family status, sex, race etc. because that's discriminatory and breaking Fair Housing Laws. I'm talking about things like:
Income level; do they make at least X times the monthly rent each month?

Ability to pay rent; is their job stable?

Rent payment history; have they been late on rent payments in the past?

Credit score; set a minimum credit score that an applicant must have to qualify
Once you establish your qualification standards, it is HIGHLY recommended you run them by a qualified attorney to ensure you are not violating Fair Housing Laws. Both the state of Maine and the federal Government have very strict laws to prevent discrimination in housing. You do not want to be caught on the end of one of those claims.
After you have been given the approval by a qualified attorney, its important that every prospective tenant is treated the same way and that your qualifications don't change from person to person. That's another great way to get yourself in hot water with Fair Housing.
Creating the rental listing.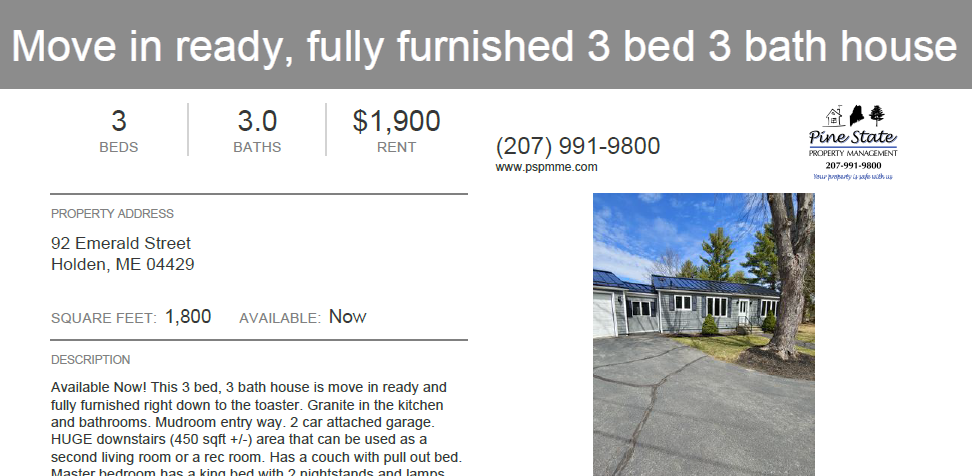 Creating the advertisement is another part that takes some time. You don't want to just throw out a bunch of garbage. You want to put together a polished advertisement that shows you care about your rental and that you only want to attract people who will also care about your rental.
There are two schools of thought on the ad content. Some say it should be concise and to the point. Other's say you should spell out every detail of the property and the rental policies. Somewhere in between the two is probably the best point. Ultimately its up to you. Without a doubt, you can write every answer to every possible question someone can ask, and you will still get calls and messages asking the question, (Pine State Property Management real life example: We list in all our ads which utilities are included. We get 20 calls/messages a day asking "does this include any utilities?") its going to happen. The benefit of listing your important policies and information in the advertisement is that if a tenant ever questions it, its one more arrow in your quiver when you must defend something. Its one more place they had access to the info and should have known it.
Next, think about how you want to get your advertisement in front of prospective tenants. There are many ways, both paid and free. These include:
Step 2: The Interview
Once your ad is up, the phone will start ringing, the emails will start coming in and its time to take the first steps in determining if someone is a qualified prospective tenant which can turn into a great actual tenant. Before scheduling showings, proceed as follows:
1. Carry out a short over-the-phone interview.
When a potential tenant calls to inquire about a vacant unit, you should have a few questions you ask before scheduling a viewing. This is your "pre-qualification" process. This is not a full application but why waste your time and theirs with a showing if they don't even meet the basic criteria you're looking for. Like with anything in the housing world, this pre-qualification should be a standard set of questions you ask EVERY prospective tenant to avoid any fair housing or discrimination claims.
So, what should you ask? Well, here are a few good questions to consider:
Where are you currently living? Are you renting, do you own, live with parents etc?

What is the reason you are looking for a new place?

How many people do you propose will be occupying the unit?

Do you have any pets?

Have you ever been evicted?

We check credit and criminal backgrounds on every applicant, are you willing to agree to us running these checks on you?

The total monthly cost you would have to pay for this unit is ____ (including/not including utilities), are you aware of this and is that acceptable to you?

We require all adults over 18 years of age that will be residing in the unit to apply, be approved and sign the Lease Agreement. Do you understand that?

What questions do you have for me?
This pre-qualification is not an end all be all but it does help weed out unqualified individuals. You would be surprised how many times just letting someone know you run background and credit checks shaves the list down.
The downside of the phone interview is that people can lie, you have no way to prove what they are saying is truthful and you are not face to face with them so you cannot see how they are acting while answering the questions. But it is a great starting point.
2. Continue your screening during the showing.
So, we have posted our ad, taken calls, answered questions, pre screened prospective tenants and now we have scheduled showings with the ones who are still here. Pat yourself on the back, the easy part is over!
While at the showing, it's a great opportunity to size up the prospective. Once you've done this a few times, you can usually tell if someone will be a good tenant during the showing. One thing I've learned during my many years of doing this is that if your gut tells you something doesn't feel right or if you're on the fence about whether someone is qualified, trust it. I'm not saying discriminate…See above. What I am saying is that usually if it feels like someone is being mis truthful or withholding info, it's because they are.
During the showing you should continue your interview by asking more questions:
What do you do work?

If approved, when would you like to move in?

How long have you lived where you currently are?

Ask again why they are moving. Sometimes, if they lied on the phone and are moving because of say, an eviction, they may have forgotten the reason they told you before. That's why its handy to write down their answers to compare later.

As I said before, we run background and credit checks on all applicants. Do you know how your credit is? Do you have any criminal history? If so, what?

You're aware that we require a _____ security deposit and separate application and app fee for each applicant?

Do you have any questions about the rental, my process or the policies?
After the viewing, offer them the rental application or let them know how to access it if its online. Let them know again that any person over 18 years of age who will be residing in the unit needs to complete a separate app, pay the fees, be approved and sign the lease agreement.
3. Provide a tenancy application form.
The best way to collect the most important information about your prospects is through a rental application form.
In the form, you can ask for details such as:
Employment Information – This may include dates, salary, position, and history.

Residential History – Also, don't forget to ask for the landlords' contact information.

General Details – For example, criminal records, past financial issues like bankruptcy, conflicts with former landlords and the reason behind them, and pet information.

Lifestyle Description – For instance, do they have pets?
Step 3: Background Check and Tenants' References
The credit check and background check is the most important part and often the hardest but it MUST BE DONE! There are a lot of services out there that claim to provide this information, but be careful, research and review a company before giving them your money. Once you select a company that you feel confident will provide accurate results, it's time to thoroughly screen!
The platform won't do all the work for you but a good one should give you the basics; A credit profile, criminal history and a check of the eviction database.
The rest of the work is up to you. You will need to contact the tenant's employer regarding their character. Employers won't be able to provide you a ton of info but it's a step you don't want to miss.
If they are currently renting, you will want to contact the current landlord and previous landlords to find out if they paid their rent on time, they respected the rental and were good tenants. The most important question to ask is "would you rent to them again?" If they answer "no", move on!
After you have done all the above, its time to select the tenant. Often you will have a few that have passed all the steps. Its up to you, as the landlord to decide which one you enter into a lease with!
Step 4: Selection and lease signing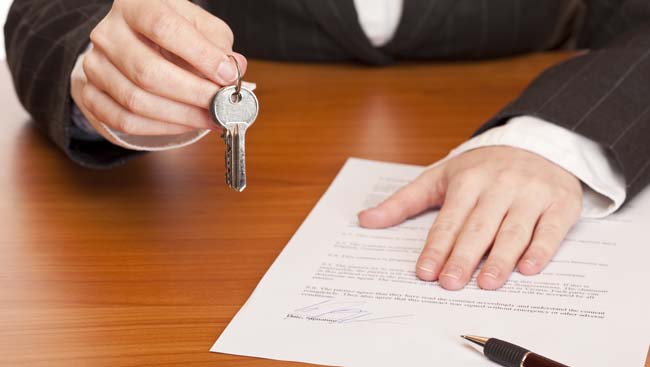 You've completed the process….Almost. Once you've selected the one person out of the pool, that leaves the lease signing.
As is the common theme with this article, Fair Housing Laws apply. Make sure you've consulted with a qualified legal professional regarding any notices you have to send any accepted and rejected applicants.
As a recap, you cannot discriminate against tenants by refusing to rent to them due to their nationality, handicap, familial status, sexual orientation, gender, religion, age, political ideology, or race.
Not only is doing so wrong and unethical but its illegal and you can end up with a hefty fine on your hands.
Conclusion
With the right process in place and the proper tools, the search for a prospective tenant can be completed in 4 relatively easy steps. The more you do it, the better you will get at it and the easier it will become.